From: The "Home" section of the L.A. Times, Dec. 1977
Things They'll Love to Hug
By LAURIE GOTTLIEB
Elyse Lewin, photographs
If you think you've seen just about everything in the way of dolls, take a look at this roundup of cute, cuddly and sometimes crazy charmers. It might be said that they prove that there is nothing new under the sun, for with a few exceptions they are the direct descendants of the rag dolls of grandmother's day.
The range of doll styles runs the gamut from handmade giant raggedies made by folklore student Jan Skorodinsky, to fashion illustrator Susan Van Pool's campy soft sculptures -- car, bus, palm tree. Many are entirely handmade and are one-of-a-kind designs. Others, even though they are produced in larger quantities, seem to retain that individualized look that makes them special and worthy of collecting.
Adults, especially those who remember rag dolls of their own, can get as much pleasure out of owning these treasures as will their youngsters. And the hunt may be as enjoyable as the actual purchase. In tiny out-of-the-way galleries as well as in large department and toy stores, all sorts of wonderful discoveries can be made.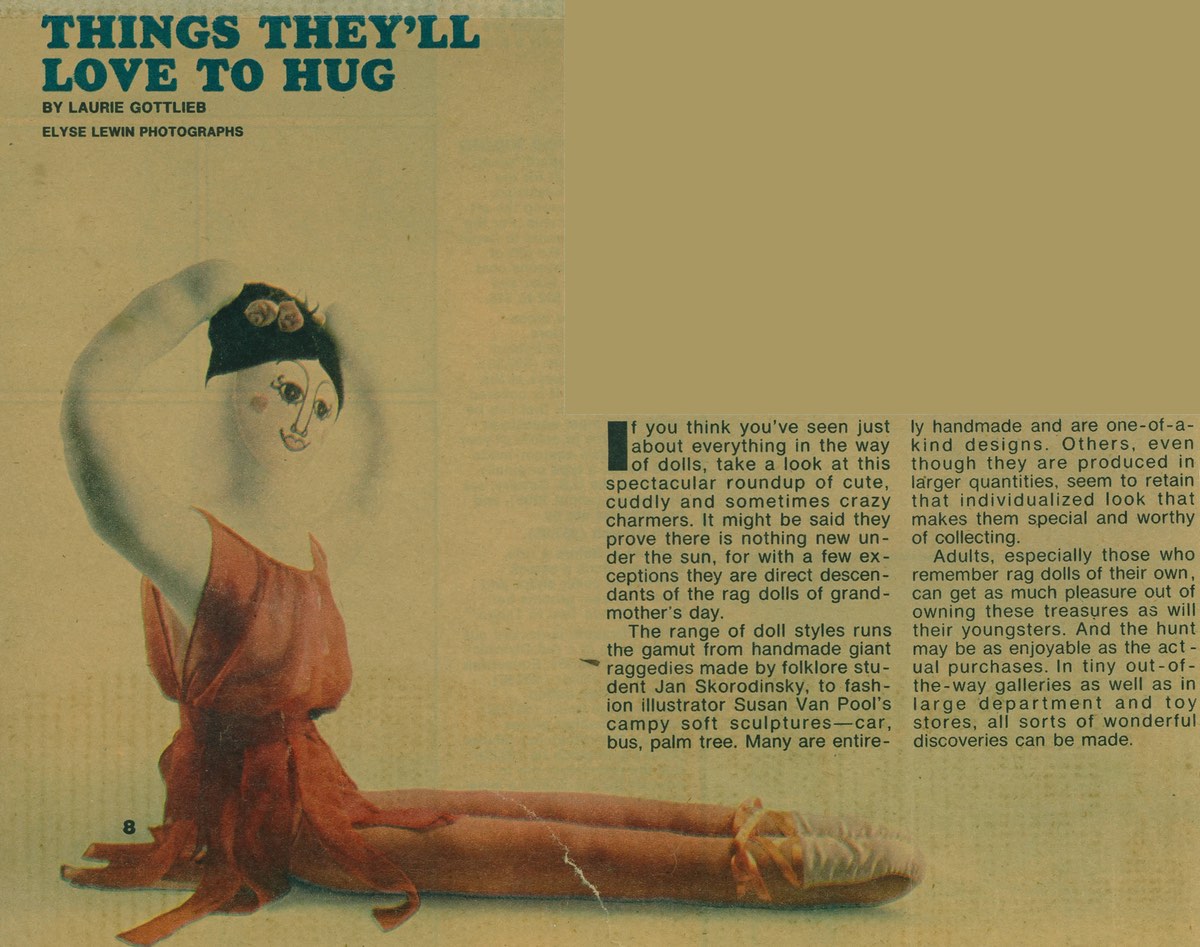 Jan Skorodinsky designed the tall ballerina and the gingham beauty. Both are at The Mezzanine of The Antique Store, La Mirada Mall.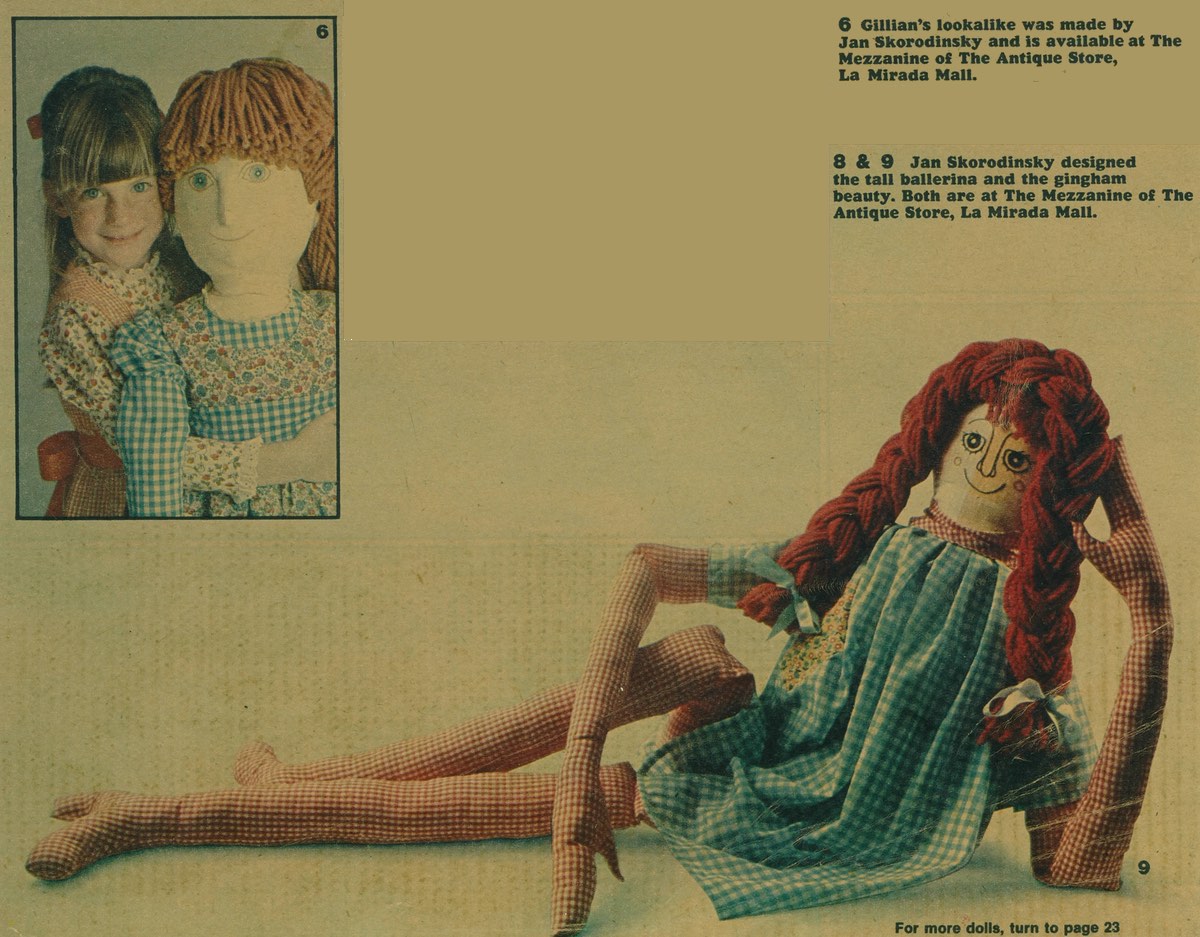 Gillian's lookalike was made by Jan Skorodinsky and is available at The Mezzanine of The Antique Store, La Mirada Mall.